WHAT'S ON
At St. George Leagues Club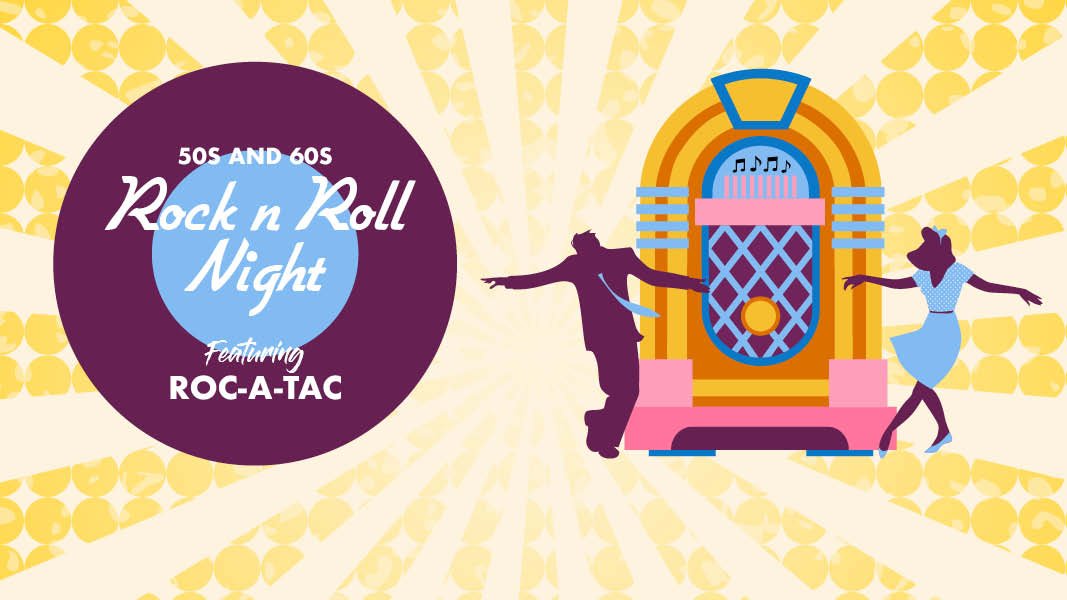 ROCK N ROLL NIGHT
Friday, 15 September @8:00 pm
-
11:30 pm
Take a swing down memory lane and enjoy the best hits of the 50s and 60s.
Roc-A-Tac will transport you back in time to the 1950's and 1960's, where everyone dressed in their rock and roll glad rags ready to dance the night away.
Dip, dive and sway the night away to the greatest hits from rockabilly, country rock and blues from legendary artists such as Elvis Presley, The Beatles, Rolling Stones, Chuck Berry, Chubby Checker, Boz Skaggs and so many more.
50s inspired rock n roll outfits and hairstyles are encouraged!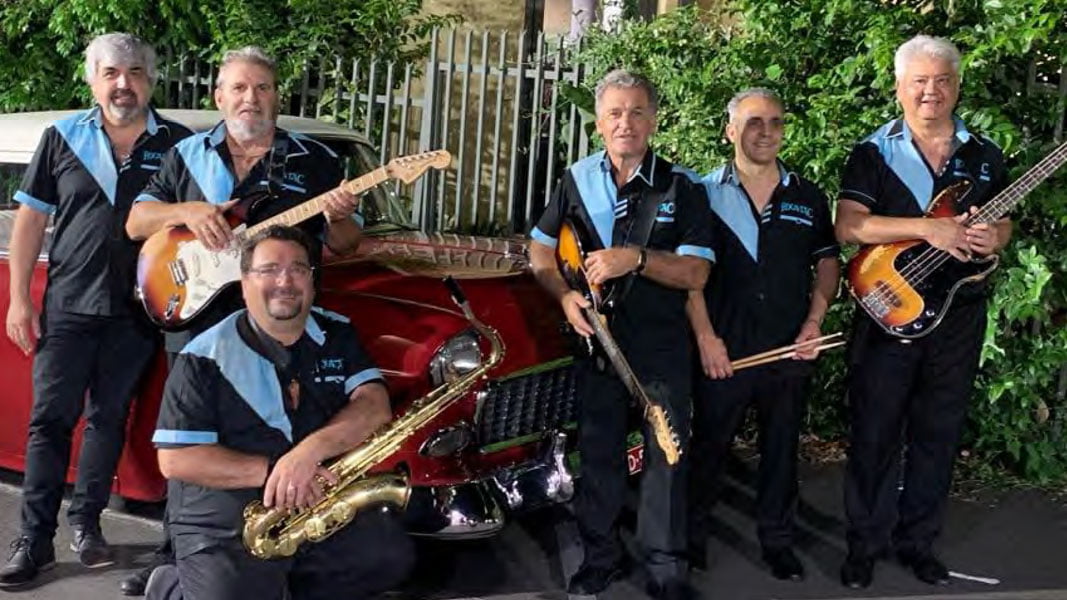 MEET ROCK-A-TAC
"Hey Baby" Guy (Gejtu) – Rhythm Guitarist and Vocalist
From an early age, Guy has been playing in the rock n roll scene. Being the jovial guy he is, Guy can't help but causing a stir with the audience on stage. Guy is a founding member of Roc-A-Tac.
Charlie – Drummer
Charlie has been on the rock n roll scene for what feels like forever! Charlie thrives on entertaining and seeing the crowd's energy.
Joey "Guitar" – Lead Guitarist and Vocalist
Joe has been playing music since he was twelve years old. He has played with various country, rock and blue bands. Joe is a founding member of Roc-A-Tac.
"Silver Fox" Ivan – Bass Guitarist and Vocalist
Ivan is a versatile Bass player, who has played in rock n roll and funk bands since the 70s. Ivan will pump out that bass, so you can feel the thump as you dance.
Tony "The Horn" – Saxophone, Harmonica and Vocalist
Tony has played the sax all over Sydney for the last 24 years, touring with cover bands and major Australian artists.
George "Fingers" – Keyboard
George is a well known and respected pianist, classically trained at the Sydney Conservatorium of Music. His keyboard skills are exceptional, filling every gap.
ROCK AND ROLL NIGHT TIMINGS
5.30pm – Jubilee Brasserie open for dinner – Make a whole night of it by dining pre-show and tasting our delicious new menu.
7.30pm – Doors open
8pm – Rock and Roll Night begins
11.30pm – Rock and Roll Night concludes
COST
$10
General admission, unreserved seating
BOOK NOW
Gather your friends and get ready to dance the night away. Book your tickets today.
Online bookings close 6pm, Friday 15 September. Tickets available at the door.