Serving our members and guests better
Starting Tuesday 4 April 2023, you'll see improvements to the Premier's Lounge, Jubilee Brasserie and Café – all with the goal of achieving our long term objective of becoming Sydney's premier hospitality destination; the home of lasting memories.
Some improvements have already been completed, some are a work in progress. All are designed to create a better dining and entertainment experience, and prepare members and guests for our upcoming renovation plans.
COMPLETED IMPROVEMENTS
Creating a modern and vibrant atmosphere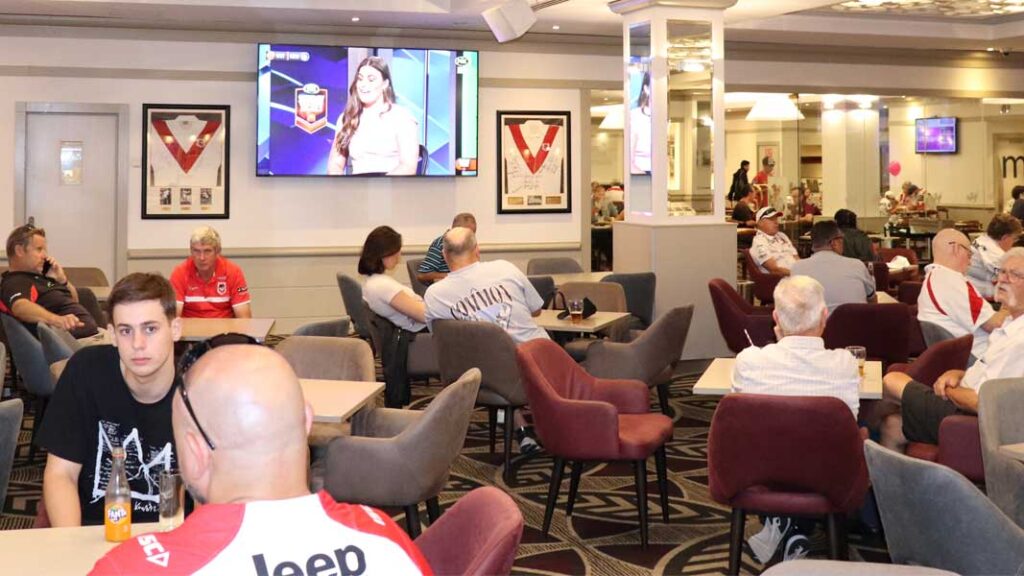 PREMIER'S LOUNGE SPORTS BAR
We've installed two big screen TVs (and by big we mean HUGE) to create an inviting space where you will want to sit and watch all your favourite sports, including the mighty Dragons, all year round. Plus, seven regular screens above and within the bar for additional sports channels and to see our latest drink specials.
Not only have we created more of a sports bar feel, it's also a lounge area to catch up with family and friends to take advantage of our drink specials such as Happy Hour.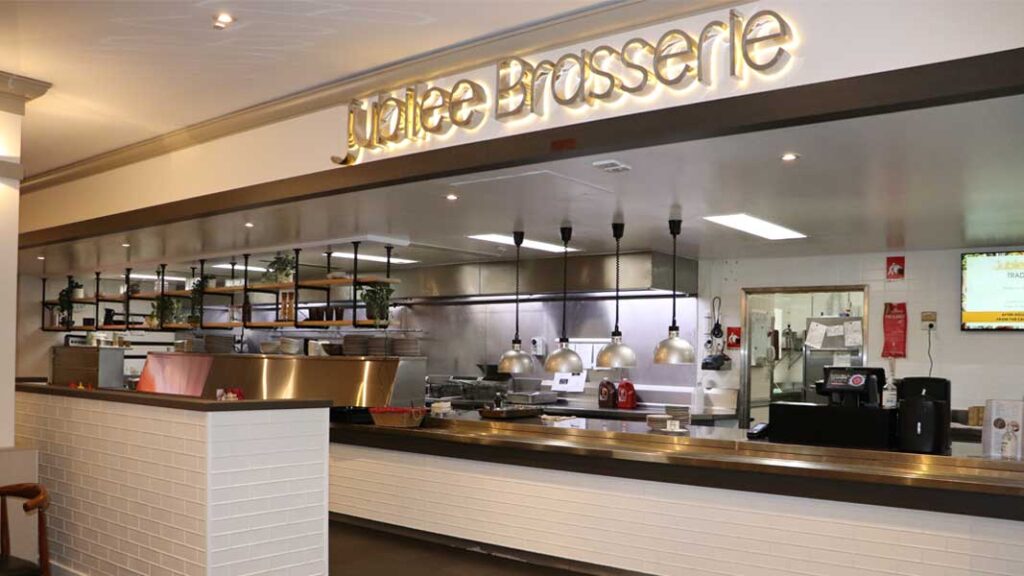 JUBILEE BRASSERIE FACE LIFT
The wallpaper is gone! That's right, GONE! It's been replaced with a fresh coat of white paint to create a more modern vibe that appeals to a broader age group.
We've also installed contemporary shelving to display greenery giving the area a bit more life, and a new condiments station making it much easier to collect your food, cutlery and favourite seasoning in only a couple of steps.
IMPROVEMENTS COMING
Making it easier to order food and drinks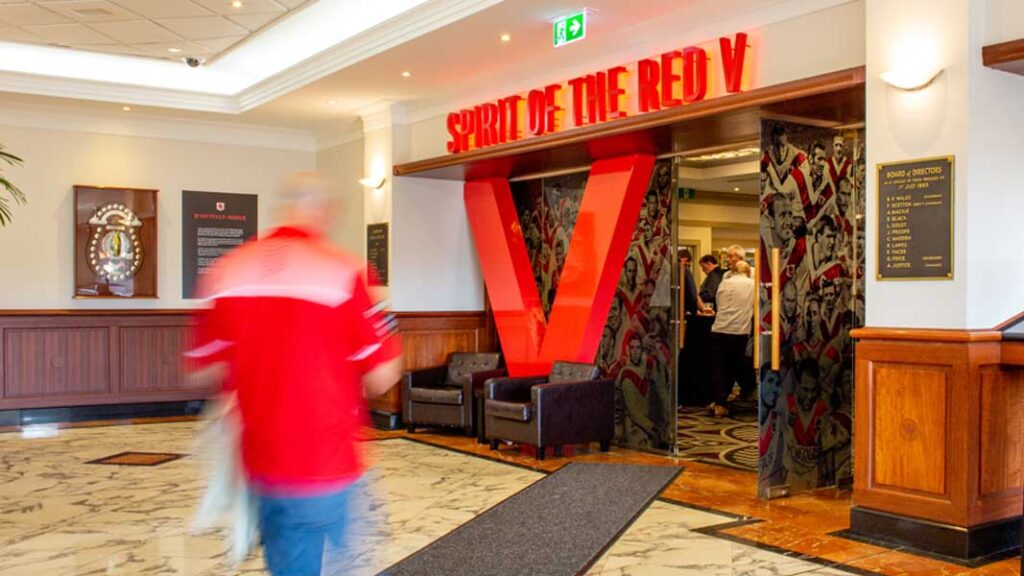 PREMIER'S LOUNGE OPEN DAILY FROM 11.30AM
No more using the Premier's Lounge as a corridor to the Café or Jubilee Brasserie. It will be open and serving drinks from 11.30am daily. We're inviting you to use the space, and comfy lounge chairs, however you choose.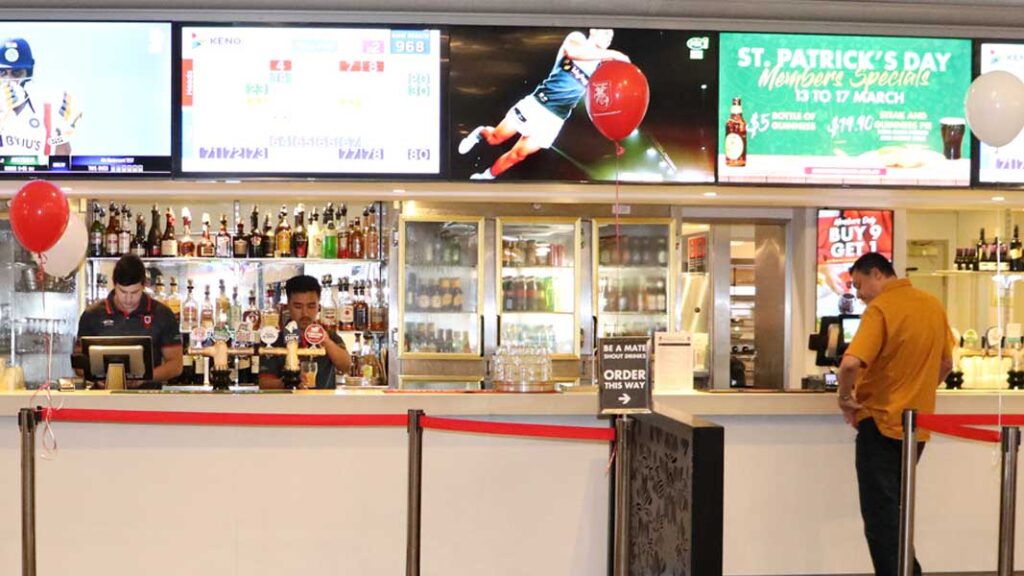 ORDER FOOD & BEVERAGE AT ANY TILL
No more ordering food at Jubilee Brasserie and then walking all the way to the bar to order drinks. The current Jubilee Brasserie till will be closed down with food and beverage service provided all from the one central location – either the Premier's Lounge, Café or Monte Carlo Bar. Collection of meals will remain at its current location.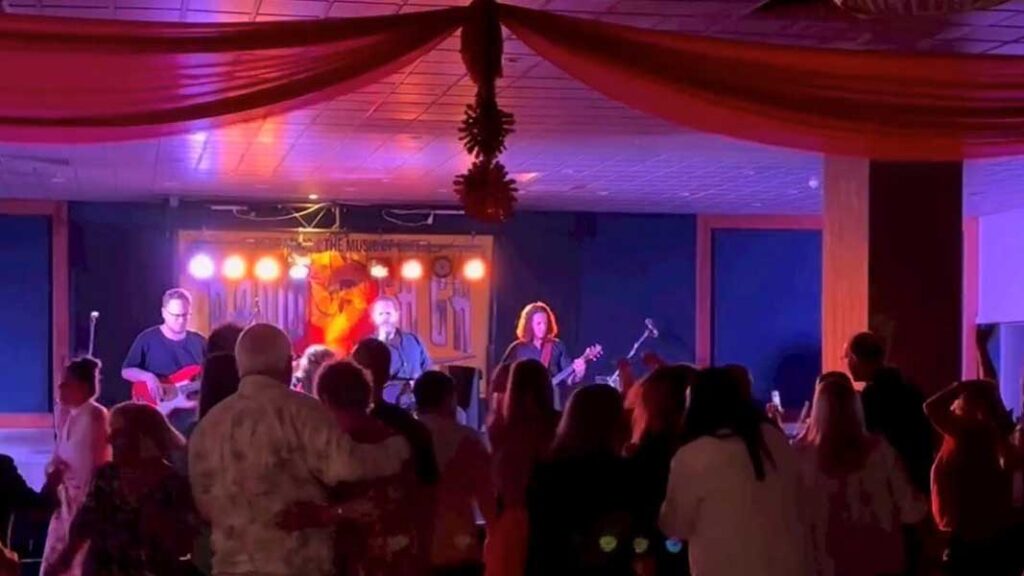 THE GRANGE ENTERTAINMENT CENTRE
We're turning The Grange into an entertainment space for live music, multicultural nights, comedy shows and more. This is how we envisage members and guest using the Club facilities into the future – eat and drink downstairs, then head upstairs for your show. So we're bringing that concept to life now. It also creates an intimate and quiet space downstairs for patrons who prefer to sit and chat.
Renovations are coming
We're working hard on building plans to refresh and extend the downstairs dining areas as well as bringing back the auditorium. Major renovations take time, and require DA (Development Application) approval. So stick with us and join us on this exciting journey. It will be worth the wait.
EVENTS & PROMOTIONS
But wait, there's more
April is shaping up to be a busy month with…
New promotions giving you the chance to win cash and prizes (there's one really BIG one you don't want to miss)
Easter raffle filled with delicious chocolates
Easter long weekend celebrations
School holiday activities for the kids
Stay tuned for details by checking out the What's On page or join the mailing list. You can also check out our function spaces for your next private or corporate event.
Have a question about the improvements? Get in touch today.